Denim shorts for women are comfortable and chic when worn on various events and occasions. They have been one of the most popular clothing pieces for some years because they make women look fashionable in summer, autumn and spring. It is important for women to style their shorts appropriately so as to achieve the desired look for each occasion. The following are some of the important factors that should be considered in the selection of shorts for women.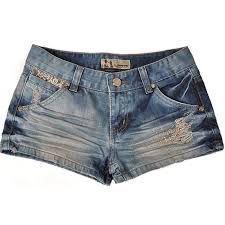 Selection of the right shorts
There are numerous designs and styles of shorts that women encounter when shopping. Denim bermuda shorts for women are long, straight and loose. The length reaches women's knees, giving a desirable casual look. High-waisted shorts sit comfortably at women's belly buttons. They are popular because women achieve vintage looks by the hour glass shapes given by the shorts. Cut-offs offer a rugged look because they have tattered ends that result from cutting long pants to make shorts. Hot-pants are the shortest denim shorts for women in the market. They are made to fit tight to emphasize a woman's buttocks.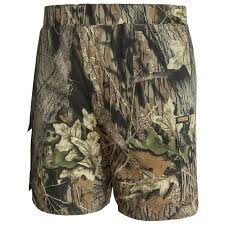 Cargo shorts are available in any lengths desired by a woman. They differ from other types of shorts due to the presence of large pockets on the sides of each leg. Capri shorts are made long to reach slightly below a woman's knee and end of the upper calf when worn. They are available in tight fitting and loose variants, and are ideal for casual occasions. Denim overall shorts for women are ideal for the office because they cover a lot of skin and look official.
Choosing what tops to wear
Button-up shirts, camo tank tops and fitted tops are ideal combinations with denim shorts for women. Tunic tops are great for summer while a button-up shirt that has been tucked into the shorts is perfect for the office.
It is important to create balance in the selection of the right combination of tops and shorts by wearing loose tops incase tight shorts are worn and vice versa.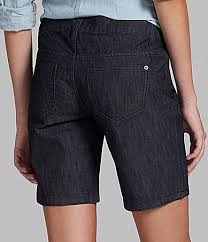 Picking your color
Pairing denim shorts for women is very important. Women should consider the types of shoes and tops when selecting shorts. Neutral toned shorts are perfect matches when worn with bright tops. It is also possible for women to draw attention to their legs by wearing bold colored shorts. Women with pale skin color are advised to wear dark colored shorts while those with tan legs will get the perfect match when they wear shorts with washed out colors.
Camo shorts
These types of shorts are popular with many women because they are ideal for barbeques, pool parties and beaches. They are available in a wide variety of colors but the most popular shades are green and blue. When making a selection, a woman should consider what use they intend to put them to because shorts for outdoor events can be selected depending on the most appealing colors for the occasion. If the shorts are for hiking and other activities in the wild, rugged looking shorts are the best. Color selection is important because these types of shorts are meant to blend in with the surrounding.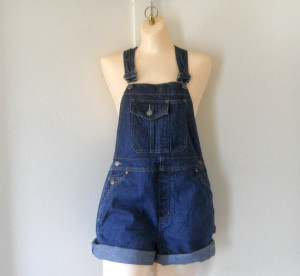 Where to purchase
Cheap denim shorts for women can easily be found online. This is because it is possible to find many online shops offering deals on shorts. Online shopping is desirable because women can use coupon codes, online coupon codes, discounts and promotional offers to get affordable shorts.
The selection of women's denim shorts is simple if they know how to pair them with the right shoes, tops and accessories. It is possible to find many brands of shorts in the market, which makes it important for women to carefully select the right shorts for the right occasion.