Denim Shorts: Types and Steps on How to Create One
When you talk about classic and timeless fashion, denim shorts are definitely included in the discussion. They have been in style for many years now and their popularity refuses to die down or even come down a tad. Their popularity is due to the comfort and the great look they provide their wearers. You will find numerous varieties of jean shorts today. You can even make your own from your existing denim jeans.
Types of Denim Shorts
These shorts are more popular to women. However, mens denim shorts are still on the market. Here are the various types of shorts made of denim that can widen your selection option.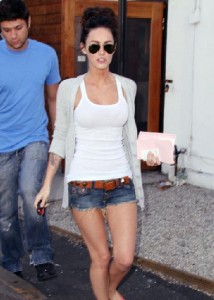 Rolled shorts

: Being among the most popular types of shorts, they are worn widely by both men and women. Like the name says, they are rolled up at the bottom. They are very elegant and classy. Some of them come with cuffs at the bottom. They usually have four pockets but these days, you can find these shorts with more pockets. You can easily find a top to pair them with.

Light wash shorts

: If you want vintage or more stylish shorts, these are the shorts to go for. These faded shorts are loved by both men and women too. You can wear them with just about any top or tee shirt but light colors and red are the ideal choices. For women, tank tops in white color are a perfect match.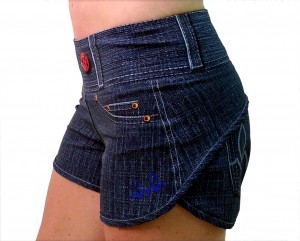 Ripped shorts

: These are mostly worn by people of younger age or those who want to fashionable. They are ripped in several places but most often, there is a hole in the front on either side. A rip can be found at the bottom too.

High waist denim shorts

: This type can be renamed as denim shorts for women. They are mostly worn by women in order to look chic and sexy. These shorts go well above the navel and mostly have shorter lengths compared to other types. They come in various designs like the studded shorts. Also, these shorts are available and affordable. Thus, if you want something that stands out and is cheap, these shorts should be your pick.
Creating Your Own Denim Shorts
If you want to save money or just be creative, you can make your own jean shorts from your old denim jeans. Here are some simple steps to make your own shorts.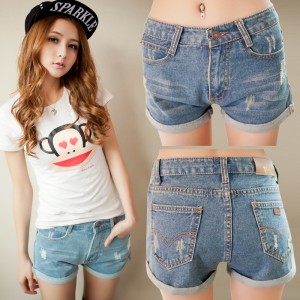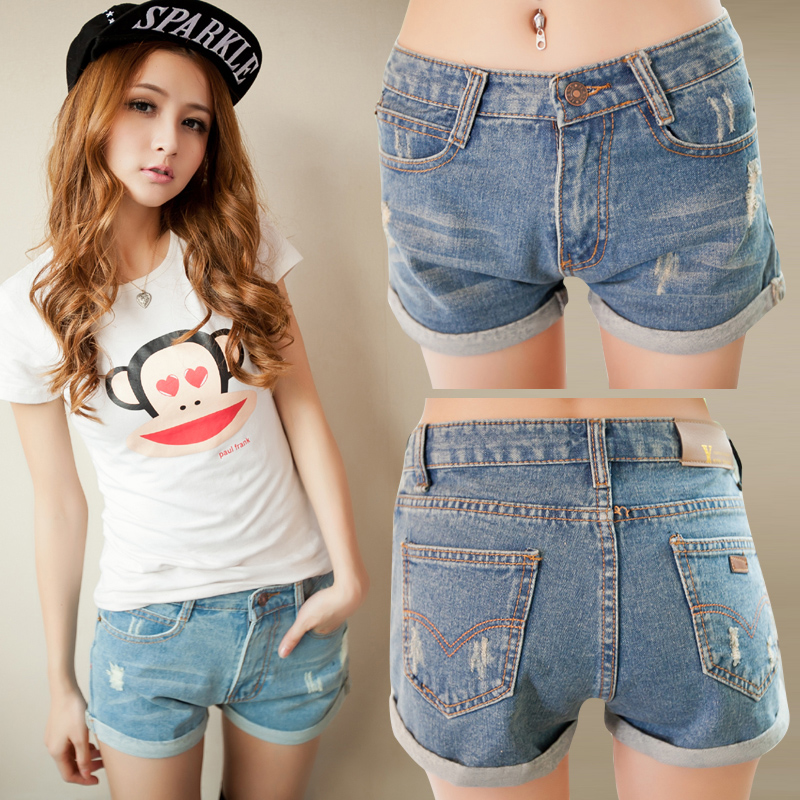 If you want a faded effect from the existing color of your jeans, you could immerse the jeans in water containing bleach for an hour.
Ripping the jeans is a good option if you are planning to create ripped shorts.
One point to note in creating your shorts is the size of the jeans. If it is too large, soak the jeans in hot water for it to shrink for an hour. Otherwise, use cold water.
Remove all creases by ironing the jeans.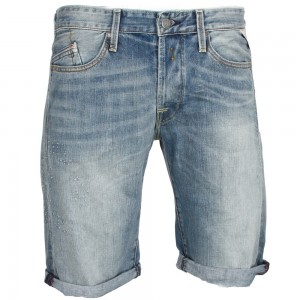 Dry the jeans after the allotted time. Use a sketch or a marker to indicate where you want to cut them.
Use a ruler to aid the cutting process and neatly cut the pair of jeans along the marked lines.
Through these steps you will have your new pair of denim shorts after just several hours. The best part about any of these shorts is that they can be worn with just about any type of top or tee shirt. They can are casual shorts and can be worn in the outdoors like camo shorts but they are not made up of lightweight materials but of denim or jeans. They can make you look exceptionally modern and stylish. Find your chosen type and style or create your own shorts for a stylish and chic look.