How to Stylishly Wear Red Jeans
Red is multifaceted just like a diamond or a kaleidoscope. On one had it signifies love and on the other it can mean danger. It is therefore up to you to make good use of the color. One of the easiest ways to do this is by buying red jeans. It sounds strange at first if you are a middle aged woman but it is a cool idea to enhance your look. The only thing you need to do is to ensure that you have good shoes that can match your red colored jeans. Of course, don't forget how essential it is to carefully choose the kind of top that will go with it.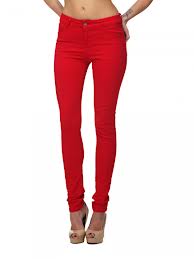 Red for casual events
This is a yes, yes for both men and women. Red is simply one of the best colors you can sport to informal events. Women can actually wear these jeans to work but men can't, so just know when and where to draw the line. Women should however note that some shades of red cannot be worn to work or formal events. Dark red jeans for instance are just too casual for work.
Light red on the other hand is acceptable. It brings about an image that people can easily spot. In other words it makes one stand out from a crowd without saying a word or even smiling. This is exactly the reason why you should go for this color especially if you wish to get noticed upon entering the room or venue.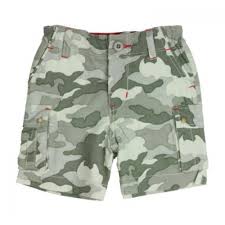 The different trends
This is where the tussle between baggy camo shorts, loose and red skinny jeans comes into the picture. There is no brainer in this. If you are slender, skinny jeans of whichever color will work for you. If on the other hand you lie somewhere between slender and chubby, you will have to be somehow creative so as not to mess your look with skinny jeans. Red will work to your advantage because it does not highlight body shape and curves as much as white and black do. To finish it off, complete your red jeans outfit with the right shoes. This leads on to the next point.
Going for the right footwear
Just make things simple. Wear heels if you are a lady. But only do this with skinny jeans. Men have it easy because red jeans for men only demand sneakers or even sandals. For women however, sneakers won't do at all. Wedge shoes will also work well for women who love red fitting jeans. If completely stuck, just take a look at how popular boutiques dress mannequins with red jeans for women are, then snap that outfit and replicate it.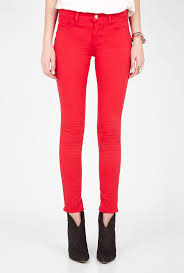 Dressing in red
Red may symbolize different things but that does not mean that you cannot or you should not dress in it. If anything, red is one of the best colors anyone can fill his or her wardrobe with. It only calls for a few tips on how to find colors that can match well with red. Then like people often say, take advantage of Valentine's Day and shop for red khaki or jeans. You will save more.
You will also understand the different shades of red available and how to look good in all of them. Remember to window shop and compare prices. It is a bit hectic but it is the only way you can avoid spending too much on red jeans and other clothes. Aside from scouting malls and boutiques you can also consider shopping online. There are various stores and websites that are dedicated in offering red apparels and accessories.