When and where to Wear Camouflage Cargo Shorts
A good pair of camouflage cargo shorts is a staple in today's fashion scene, especially during spring and summer seasons. This military inspired style is one of the most sought after style worn by men when it comes to shorts.Usually referred to as camo shorts, this popular street wear comes in various styles, fabrics and prints that men can choose and feel like sporting. For casual to sporty kind of day and attire, you can never go wrong with this kind of shorts.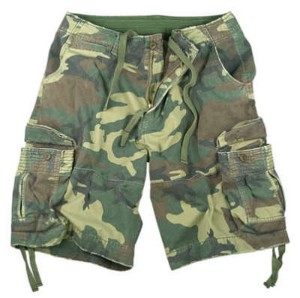 No matter what season it is, you can pull off the best camo style by wearing shirts that perfectly match with them. However, to avoid getting a seasoned game hunter or serviceman look, this simple guide will help you achieve a rocking military-inspired style at the right place and at the right time.
When to wear camouflage cargo shorts
Hiking and camping

– Camouflage cargo shorts for men work best during hiking and camping because it

provides you comfort, style and safety

at the same time. Camouflage shorts have

several pockets

in them which are perfect during wild outdoors trips as it allows you place necessary items and small materials that are useful for the trip.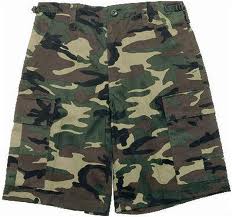 If you browse online and offline shops, you will find these shorts a bit costly similar to urban camouflage shorts, better yet, more people still opt to wear the standard camouflage shorts in urban cities to achieve convenience. Whichever you prefer, make sure you are buying the right kind of fabric that will suit your level of comfort and flexibility.
Hunting

– A quality pair of camouflage shorts is one of the best outfits for

people who love hunting games and enjoy outdoor adventures.

During hunting games, you need not look for a shirt that looks best with the shorts because you just need one which has the same camouflage print as your shorts in order not to be detected by your prized target.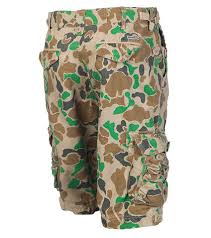 These prints allow hunters to blend with the environment, at the same time it promotes safety against predators like bears and other dangerous animals they may encounter during hunting. If you are into such kinds of sports, it is highly recommended to invest in a really good pair of shorts that you can absolutely use to your own advantage.
Fishing

– Enjoy catching fishes at freshwater river banks with cargo shorts designed with camo prints like freshwater fishermen outfits. This camouflage print allows you to blend with the surroundings of the river making it possible for you to catch plenty large freshwater fishes since you can move closer to the area.
Most mens camouflage cargo shorts that are designed for fishing are lined with special fabric that offers you protection and warmth while fishing in cold freshwater areas.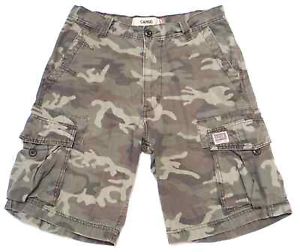 What shirt color goes best with camouflage cargo shorts?
Complement your camouflage shorts with a solid print shirt that has similar color with the patterns of your shorts. Choose less prevalent shades like brown, khaki or olive. Other colors that get a pass are darker shade of red, dark navy blues, black and grey.
Today, some camouflage prints are available in different patterns which can be matched with shirts of whatever color and design. For a desert cargo shorts camouflage, it goes perfectly well with a shirt of any color especially ones which are light-colored. While dark colored camouflage cargo shorts go best with black shirts, most particularly if the patterns of the cargo shorts have a heavy mix of dark green, blue and black colors. For women who want to sport a pair of camouflage board shorts, they may pick any colored top or bikini.