Why Are Cargo Shorts for Men Ideal?
Cargo shorts for men are perfect for guys during summer season. They provide the ultimate comfort, and a mixture of style and casualness that they want; which extremely important since summer is all about relaxation and having fun under the sun. They are excellent summer wears, and also for sporting outdoors like motorsport and cycling. In addition, cargo shorts are best suited for casual travels. The features of these fabrics are carefully thought, drawing inspiration from military are incredible. They have multiple pockets, easily adaptable and match the activity you undertake. If you need to stand out in a fashionable way, as a man, you need to get cargo shorts.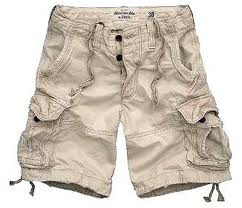 If you are one of those men looking for the perfect outfit this summer, cargo shorts can be the ultimate option for you. But if you are still unconvinced, the facts below should persuade you to go ahead with that purchase and include more than one pair of cargo shorts into your wardrobe collection.
Advantages of Cargo Shorts
Mens cargo shorts offer the unique outdoor experience, owing to versatility and style. These shorts are beneficial, apart from being funk they are comfortable to wear. Most importantly, they allow free air circulation giving a cool feeling. Cargo shorts are well stitched with a strong material making it useful when it comes to outdoors. You can play basket ball, do sports for fun, and move around with unbelievable ease. In the same way, when going out for picnic, this is the perfect choice of clothing.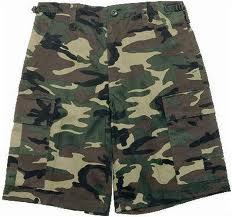 What You Need To Know Cargo Clothing for Men
When it comes to value for money, investing in the right cargo shorts is essential. Cargo shorts for men are available at reasonable prices. Most importantly, they are durable and last for long. In essence, cargo shorts are made for the military like environment. They are worn by soldiers in jungle, where there is need for camouflage. Similarly, when it comes to fashion in the outdoors, these cargo shorts are best suited. This is because they are made of a superb material that is strong and not stained easily. In addition the pockets are accordion like and expand, to give more room to carry items.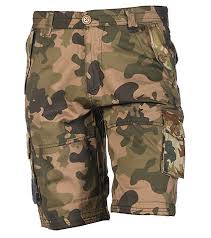 Camouflage Cargo Shorts
Cargo outfits spice up your outdoor experiences and provide you with a number of options. There are varieties of cargo shorts for men including camouflage cargo shorts for men. This gives a feeling of army like. It is preferred by many actors, models and men around the world. You never go wrong with cargo shorts.
Tips of Buying the Best Camo Cargo Shorts
Buying best camo cargo shorts for men can be a difficult task if you don't have relevant information. This is why you need tips on buying the best shorts.
Select the best color that match your occasion as well as style. This is the only way to ensure the modern look.
Buy designer cargo shorts for men, they are not only nice to wear but reflect your status.
Consider having affordable cargo wears. There are plenty of options to choose.
You should look for varieties to add to your wardrobe. It should offer the widest choice of your wears.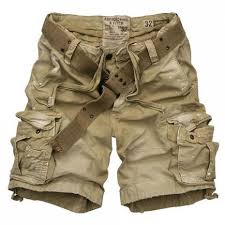 There come in different sizes, colors and designs. It is upon you to select the best camouflage cargo short that leaves you satisfied. You should look for cheap cargo shorts for men available online. Read consumer reviews on the best sites that publish only unbiased consumer ratings from real customers. Alternatively, you can also visit a local store and sample the latest fashionable trends.