Why Looking Good in White Jeans Is as Simple as ABC
A decade or two ago, white jeans were popular. Everyone had them. Then something happened and they started fading into oblivion. Within no time, only daring fashion freaks sported them. But like people say, nothing is ever new and history has a sly habit of repeating itself. They are now back…and not just back, but back with a bang. Both men and women like them, so it is really hard to state with certainty who needs more tips on how to look good in white jeans. Either way, there are tips that apply to both men or women when it comes to shopping for white or rather plain white jeans.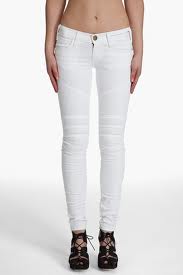 Symbolism
Everyone knows what white symbolizes; purity, humility, peace and in some instances, cleanliness. That is why wedding gowns are always white. In more casual settings white shows one that you are indeed clean. It makes you stand out from any crowd. What's more, it leaves a lasting impression. For these obvious reasons, it is hard for anyone to say no to someone in white jeans. It simply shows the noblest of intentions for anyone who wears them.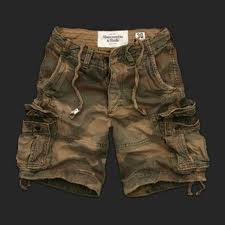 Skinny Jeans Vs Loose Fitting Jeans
The trend started with men in the 70s and women followed suit. No white skinny jeans are just as popular as camouflage shirts. Truth is, it depends with one body shape and preferences. For instance, skinny jeans aren't ideal for big bodied people. It is however awesome for people with athletic bodies and their slender counterparts. On the other hand, loose fitting jeans are good on just about anyone.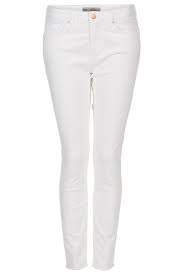 Shoes and Jeans
Ladies never get this tip wrong. They always match white jeans for women with black or red high heels. To them, it is that simple. Not so with men because white jeans for men mean that you must have a wide range of shoe options to make you look good in white jeans. It does not end at just the shoe options but their colors too. Red sneakers, black slip in shoes and brown loafers are all smart ideas that can go well with snowy jeans for men. Bright colors just don't go well with them so keep off pink, orange and shouting red colors.
Designs
It is always a good idea to go for white jeans that feature some fancy designs. It shows how fashion conscious one is. This applies to both men and women. You can therefore go for studded jeans and make sure that they match your jewelry, handbag, shoes, bandana or even watch. You can also opt for rugged jeans that fit you well and showcase patches of your skin. Lastly, you can opt for patched jeans which go really well with denim rubber shoes or Timberland boots. Try brands like camo shorts for the best designs. They never disappoint.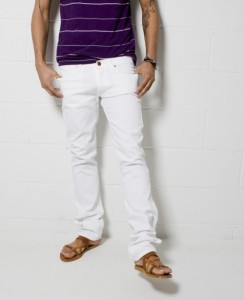 Caring Tips
Just like any other colors, with white, you have to be careful and protect it from staining. Watch where you sit and even what you drink and eat as some food spills can cause embarrassing stains. Lastly, handle your white attire with great care. Wash them separately and always use the right detergents.
Conclusion
Do not be afraid to go for white. It is a great color to have in any wardrobe; mainly because it blends well with virtually any color there is. From solid colored outfits, plaid, print to stripes, no one can possibly go wrong with a white pair of jeans. In case a night out or special occasion is coming along, consider wearing this jeans to the party together with your favorite top and surely, you will look at your best and be the center of admiration.