Chino Shorts: Laidback Style
Chino is something that is made out of cotton. It differs from cotton in that it is softer and more comfortable. It also looks dressier in comparison and these features are probably the reason why chino is being used to manufacture pants and shorts for men and women. Chino shorts are sturdy and durable. They are highly versatile and are almost a must-have because of their functionality. Chino and camo shorts can be worn both formally and causally. However, for formal occasions, chino trousers are the best. They can be paired with tee shirts or jumpers with sailor shoes. You can also wear a shirt with longer sleeves if you want a smarter look.
Chino shorts can be worn with just about anything and you can wear in any season. However, these shorts are for those who don't mind going bold in their look. It is not easy for everyone to peek out of their comfort zone. Hence, here are more tips about chino shorts men and women should be aware.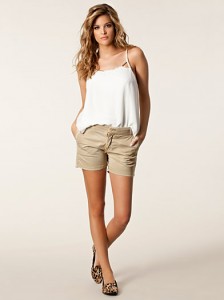 Fashion Tips for Chino Shorts
Style: As aforementioned, you can team chino trousers with tee shirts or shirts for a formal occasion. If you are bold enough though, you can team formal shirts and tee shirts with Volcom chino shorts too. One chic and geeky look includes wearing these shorts and tucking the shirt, completing the look with a leather belt. You can even wear a bow tie if you think you can carry it off well. Another idea would be to wear these shorts with polo shirts. A short polo would be ideal. You can also wear a jacket and tie with these chinos. Make sure the color matches. For women, a tucked in shirt with nude or black heels would be the best choice.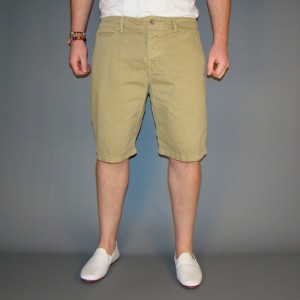 Colors: Basic colors are always ideal. Women could choose lime green or orange shorts and men could go for black, cream or grey depending on their entire look. Safe colors are always advisable for men because most men want to wear clothing with simple colors.
Length: Make sure the shorts you purchase come above your knee. The shorts should of course fit you accurately. You can have them tailor-made for a custom fit.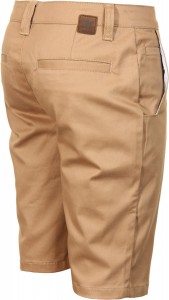 Footwear: You should choose footwear based on the shirt or tee shirt you are wearing with your shorts. Men can wear sneakers or boat shoes if they are wearing tee shirts. Loafers are ideal if you are wearing a jacket and tie. Women, as aforementioned can choose heels.
These tips about chino shorts women should know about for them to wear shorts properly and fashionably for an appropriate place and event. They are very comfortable to wear and still maintain a trendy sense of fashion.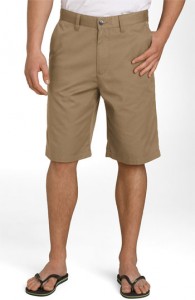 The reason why chino shorts are an ideal choice today is that they are very comfortable. They are highly versatile and can be worn for numerous occasions, right from a casual get-together to the beach to a night out. If you are the kind that likes to step out and create your own fashion statement, these type of shorts are for you.