The Return of High Waist Shorts
All women across the world consider high waist shorts a necessity in their closets. After all, there are numerous photographs of celebrities such as Agyness Deyn, Leighton Meester, and Chloe Sevigny wearing them. Although the fashion industry nowadays considers these shorts extremely popular, they started becoming trendy in the 1970s. In fact, they are about to make a big comeback. 
Unlike camo shorts, high waist shorts are ideal for adding some retro flair to the warm weather wardrobe of a woman. The high waistline of these shorts creates a more feminine and an overall flattering silhouette by cinching your middle when you wear them in a correct manner. This style helps in drawing attention to the waist and bust of a woman. In the process, it makes her legs to look even longer by shortening the torso. These shorts are perfect for women who have a banana, an apple, and an hourglass figure.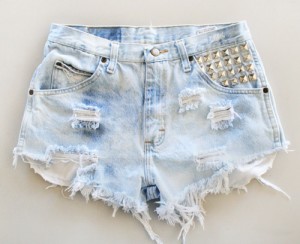 Ways of Wearing High Waist Shorts
You can wear these shorts in several ways. One way of wearing them involves the use of a ruffled blouse as your top. A button-down blouse that has ruffles that cascade all the way down the front makes you to look elegant and hence, it is great. A plain, monochromatic, or undecorated pair of shorts is more effective because the ruffles already attract attention. A black, collared blouse and a plaid bottom with a high waist made the beautiful Kiera Knightly to look fabulous.
You should think of having a look that Zooey Deschanel has done by using black tights to accessorize double-breasted high waist denim shorts. A long beaded necklace, wedges and pumps are some of the accessories that are perfect with these shorts. When it comes to your bags, you can use a short-strapped bag for completing the outfit in order to ensure that your purse is above your waist.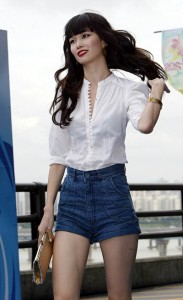 These shorts are ideal for running errands when you wear them with a simple t-shirt and sandals or flats because they are extremely versatile. You can achieve a graceful yet formal ensemble when you wear plus size high waist shorts with a semi-formal blouse and wedges or heels. Shorts that have amazing details such as strategically placed pockets for allowing you to wear them as a focal point in your wardrobe or complementing other apparel, seaming, belts, cinching, and buttons are available for you to choose from.
Looking Chic in High Waist Shorts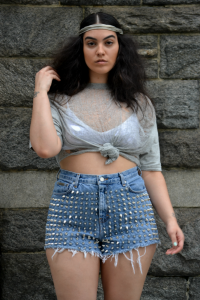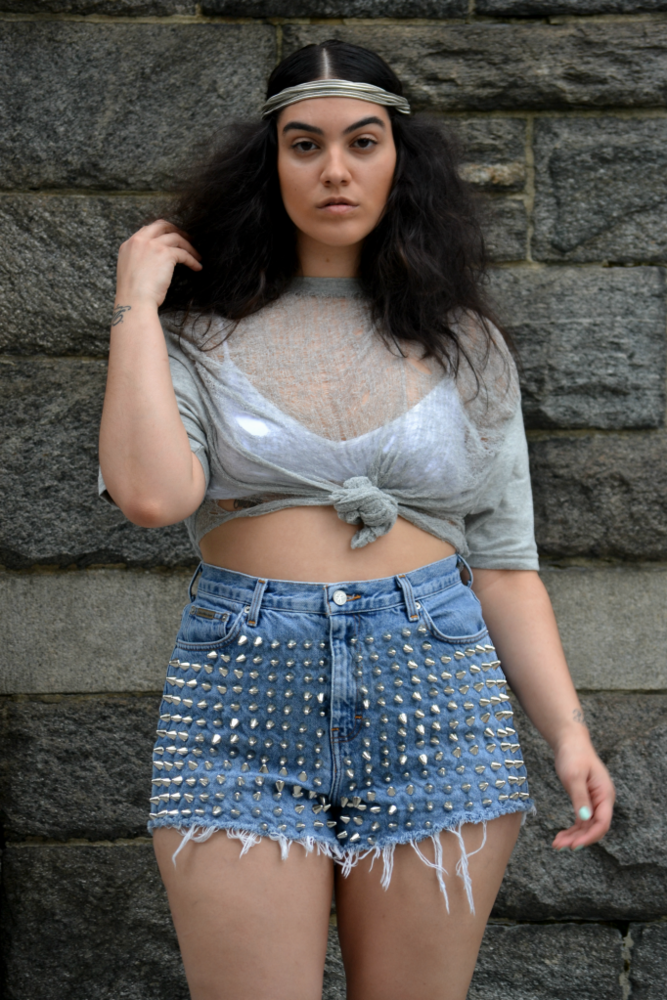 You are probably among the few women who have an hourglass figure and want to look chic but you do not know how to do so. Well, you no longer have to worry because you can use high waisted shorts to flatter yourself. These shorts help in complementing the sublimity of your figure. Many modern women find this outfit tough to pull off because of their body shapes and unfortunately it is true. There are unique outfits that will only look great in certain body types and the sooner you accept this fact, the sooner you will be able to move on. This is one of those unforced outfits where it will automatically blend with your figure and you don't need to exert too much effort to look great.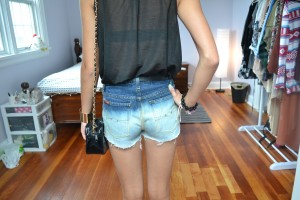 High waisted shorts are also very appealing because you can buy them at very reasonable prices. Moreover, you can buy cheap high waist shorts online or from many stores. You should look for the ones that have a snug fit for every pair that does not only come up above your hipbone but also fits well around your waist. This is one of the most overlooked aspects that you should remember to avoid discomfort and a wardrobe malfunction.